MLM Australian Binary Plan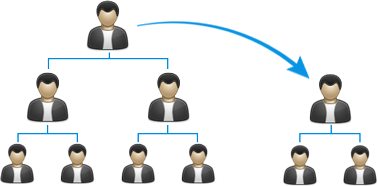 A good MLM software is incomplete without Australian binary plan. It is for this reason more and more people looking for the perfect MLM solutions give privilege to Australian binary plan as well.
The MLM Australian Binary Plan is a concept where left and right sub-tree along with the third sub-tree from where no matching pairs required for compensation. In other words, Australian Binary Plan needed at least three downline child members under a one introducer parent. This plan is very similar to Tri-Binary MLM Plan.
Tri- Binary plan and Australian Binary Plan Looks alike. But there is a difference between them. Pair Matching is required In Tri-Binary. But in the case of Australian binary MLM Plan no matching is required. Comparing to other plans Australian binary has quick commission generation. There is no matching required in this plan.In this plan pays out becomes larger according to the pair. And it does not depend upon the levels. Australian binary is very helpful for both companies and clients. It is considered as a good calculation method for customers. Australian Binary compensation pay plan is easier than the binary plan because of no mandatory matching for the payout. A Software plays a key role in the success of an MLM organization. The MLM software is very effective in the network marketing field. The Software supports various features. It is also incorporated with various mlm plans like Binary, Hybrid, Matrix, Unilevel and Stair step breakaway.